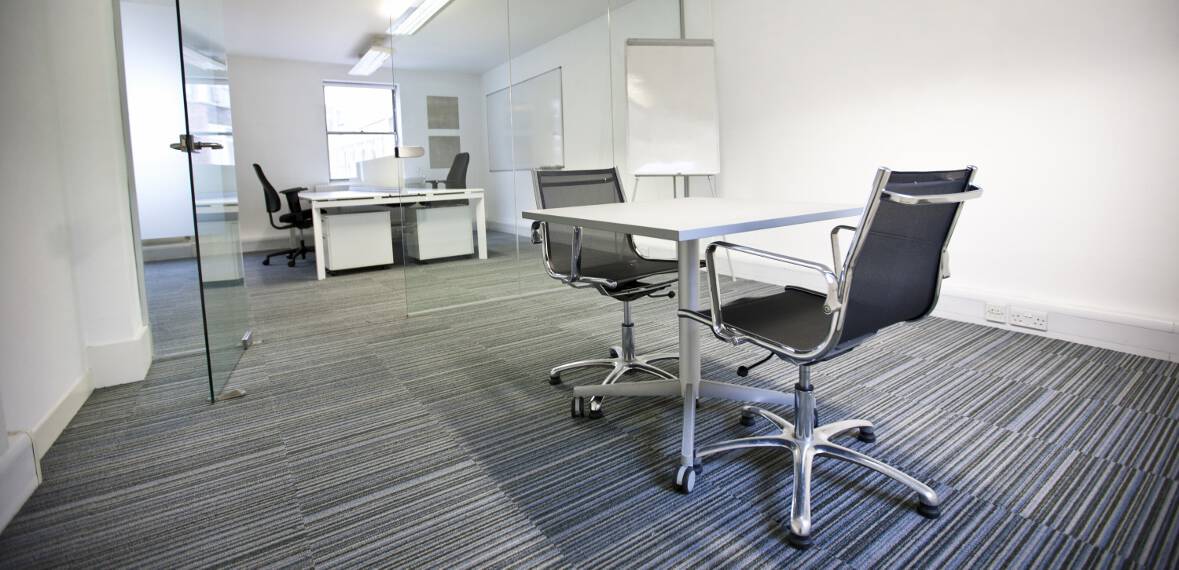 Cleaning an office? Where should we start? A simple question and the answer is too. What exactly do you, the customer want cleaned, how often and to what degree? What is the final product you are looking for from your office cleaning  in Los Angeles? Speak to one of our representatives and we will give you an honest and concise evaluation of your office.
Levels of Cleanliness
Here a is good time to address the different levels of office cleaning services and cleanliness you may want. These are the three basic levels:
1. An economic cleaning level.
2. A standard cleaning level.
3. A detailed cleaning level.
This will ultimately determine for your office cleaning program what to clean, how deeply you clean it and how often you address the various areas and aspects of the building. This also speaks directly to how much time will have to be spent to achieve and take care of their expectations in terms of calculating the monthly cost. Making certain it is commensurate and in line with the actual work load to achieve the desired end result.
Most customers are going to need and want the The Standard Level or the standard cleaning package. Through a quick meeting and walk-through, we will be certain before we leave your building which one of these you are looking for.
Basic Categories of Cleaning
Trash Collection and Disposal
This consists of:
Emptying all of the waste baskets & trash containers

Relining the containers as needed with a plastic trash liner from the customers supplies

Seeing that it is put into the trash dumpster outside

Making sure the containers & baskets are relined if needed and returned to their proper locations
Relining is a judgment call which sometimes is dictated by the customer. This can range from: change all trash liners everyday, to: when they are starting to get a bit worn, change them or if there is food or liquid in it, change change them.
Dusting and Cleaning
Desks, file cabinets, office equipment, phones, chairs are some of the basic items we dust as part of our professional office cleaning services. This can be different from customer to customer.
Vacuuming
As part of our office cleaning in Los Angeles, we vacuum carpets, floor mats, etc. Essentially, we clean any type of material that gets walked on and thus needs a vacuuming to get rid of the dust and dirt left behind.
Spot cleaning a coffee spill is smart to remove as soon as it happens as it is easier then after it has had time to set.
Dust Mop and Damp Mop Hard Surfaced Floors
A common part of our office cleaning is mopping hard floors. This is most often a vinyl tile, ceramic tile or a stone floor (slate, terrazzo, marble, granite, polished cement).
Often the vinyl will need "waxing" and buffing or polishing, depending on the customer and what they want.
Lunch areas are a big part of  professional office cleaning. Lunch areas will almost always have a vinyl floor and as such will need dust mopping and damp mopping to handle any food and spillage.
A microwave will need cleaning inside and out, along with a refrigerator needing at least an outside cleaning. Depending on the customer, a weekly or monthly cleaning of the inside of the fridge might be required during office cleaning.
Glass Cleaning
Glass cleaning is usually needed to some extent during our Los Angeles office cleaning. Many front entry doors are glass and will need cleaning daily to handle hand/fingerprints from daily use of staff and customers entering and exiting throughout the day.
Partition glass in a wall or in a interior door also needs to be cleaned or at least touched up to keep it clean during office cleaning. Exterior windows, again depending on the customer, may need frequent cleaning if in high profile areas. This varies depending on the need and budget  of the client.
Restroom Cleaning
Just as any thorough cleaning services should, our Los Angeles Office cleaning services include restrooms, which is a key area for all staff and their customers.
This area needs thorough cleaning and sanitizing of the toilets, urinals, sinks, counters, mirrors and floors leaving them all fresh and clean.
Using the proper cleaning agents for each item makes a difference. We address odors at its source through cleaning with the proper solutions as well as ensure the air gets exchanged with a proper working ceiling fan. Also, if there is a drain on the floor this can be a source of odor and may require an enzyme solution to handle any possible bacteria.
Advanced Floor Care
We specialize in floor care, especially vinyl floors that need floors finishing and polishing. The main floor care procedure is usually referred to as floor waxing, stripping and buffing or burnishing. We will consult with you to give you a program that will keep your tile at the level you desire. This can be separately billed as requested or built into the monthly program and billed monthly as part of the regular cleaning.
Everything Else
Walls, doors, light switches, etc.: just about anything that gets touched will get dirty, so we clean these items on a regular basis to keep it looking clean. Our motto is: "Get the building to the level the customer wants, then keep it there. That's what maintenance is all about, maintaining!"
We cover all janitorial services Los Angeles offers. Of course, each building we walk through and each new potential customer we meet has unique needs, budgets and expectations.
With all of the information gathered, we will create a personalized office cleaning program for you. We will show exactly what we will be doing and how often so as to arrive at the image you want to present to your customers and staff.
And most importantly, how you can maintain that image routinely with among the most thorough professional office cleaning Los Angeles has available.
Our Promise
In an industry that has been plagued by poor, unreliable and short-lived service, we have made a pact to you, our customer, that: "we deliver what we promise".
Learn more about our office cleaning in Burbank and Encino.
Call now or click below to get a free estimate