A Small Introduction About Us
We are your one-stop shop company for the wide range of services you may desire for your commercial cleaning service needs. Our company prides itself in the quality of service that we deliver to all of our customers.
We always do a good job and provide consistent janitorial service results you can rely on. You get the same cleaning crew day after day, year after year, delivering the quality commercial cleaning you quickly come to know and appreciate. Our goal is to provide you with a commercial janitorial cleaning program that handles your needs, at an affordable price, without compromise.
Types Of Commercial Cleaning Services
Our Los Angeles commercial cleaning services include:
Commercial Buildings
Medical Buildings & Offices
Dialysis Clinics
Manufacturing
Food Processing Facilities
Schools & Universities
Warehouses
Restaurants
Theater & Entertainment
Government Buildings
Many Other Facilities
---
The Different Levels of Cleaning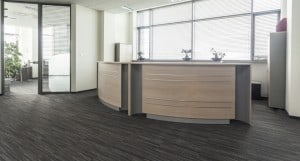 When looking at the type of commercial janitorial services you need, you should consider these levels of cleaning:
1. Premium Service – A highly detailed commercial cleaning level based on your needs.
2. Standard Service – A standard commercial cleaning level. This is what the majority of customers want.
3. Economy Service – An economic commercial cleaning level. This is creatively put together to cut down expenses yet take care of what cleaning is essentially needed. This will ultimately dictate and shape your custom commercial janitorial cleaning program. Determining this will determine what to clean, how deeply it is to be cleaned, and how frequently
various areas and aspects are addressed in the building.
This also determines how much time will be spent to achieve the desired products commensurate with the expectations by you, our customer.
Creating Your Commercial Cleaning Program
Atlas Janitorial Agency Inc., is a full service janitorial cleaning company in Los Angeles. After a walk-through of your facility, and with your input, we will put together a commercial cleaning package, which will represent what you need and want, at a fair price. This will be designed to provide you with the best results in commercial cleaning services Los Angeles and Glendale have to offer you.
Quality Assurance Program
In an industry that has been plagued by shoddy, inconsistent and short-lived service, we have made a quality assurance program to ensure the quality standards are those with which you originally started with. As our customer you will appreciate this very effective tool, which will allow us to keep your service at optimum standards month after month, year after year, providing you with among the best commercial cleaning services Los Angeles and Glendale have available.
In Good Hands
With us you won't have to pay for poor or shoddy service. You will quickly come to know the professionals at work, month after month, year after year. At Atlas Janitorial Agency Inc., we have exceedingly low turn-over rates with our work-crews despite the industry being well-known for high-turnover rates.
Our Promise To You
After an extensive survey, we know the points have become, over time, prevalent in our industry and so we promise:
To maintain work quality
To stick to a consistent schedule
To respond quickly to your communication
To provide fast and efficient follow-through when something needs to be
done
Surveys have told us that what customers need and want is:
"A reliable crew comes in when scheduled and cleans what is expected with consistency."
This was certainly a reasonable request and this is our promise to you:
We promise to:
Be reliable,
Come in when scheduled
Clean what is expected
Have consistent results
Or we'll give you credit! You won't have to pay for poor service. We pride ourselves in offering high quality commercial cleaning services, services you will appreciate and trust. We offer many other services and locations. Schedule an appointment for your commercial janitorial services in Los Angeles today.
Call now or click below to get a free estimate