Commercial & Office Cleaning Services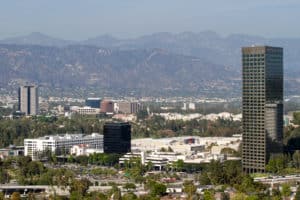 CEJS Inc. in Burbank, CA offers various cleaning services to keep your commercial space clean and hygienic. Whether you need your doors and windows crystal clear, or you need professionals to damp mop your hard surface floors, you can rely on us. There is a reason our clients keep coming back to us and it's because our services continue to satisfy them. Atlas Janitorial Agency Inc., provides high quality office and commercial cleaning services in the Burbank area. Our aim is to be your company's go-to professional cleaners so you can always have nothing but the best commercial cleaning service.
Why Choose Atlas Janitorial Agency Inc. For Your Office Cleaning
Among the many office cleaning service providers in Burbank, California, why should you choose to work with Atlas Janitorial Agency Inc.? What do we offer that our competitors don't when we clean your commercial space? Read on to find out.
Service
Our priority as a janitorial agency is to serve you by keeping your commercial space sparkling clean. We believe that our environment strongly reflects the kind of business we are, the kind of people we are. A clean and hygienic space leaves a better impression on people. That is why we want to help you present yourself in the best light possible so your business can flourish.
We understand that the cleaning industry is often one which houses companies that offer poor and short-lived services. With Atlas Janitorial Agency Inc., we aim to rise above the rest by offering you exactly what you pay for. We strive to deliver what we promise and with our passion to help everyone function in clean environments, you can rest assured your commercial space is in good hands. Whether it's daily services like emptying your trash, spot cleaning, mopping, or weekly services like dusting, disinfecting restrooms, to monthly services like vacuuming seating and ceiling vents, we have got it all.
Consistency
Unlike many other Burbank commercial cleaning companies, at Atlas Janitorial Agency Inc., we provide the same service quality consistently from beginning to end, for as long as you choose to work with us. This is because we experience low staff turnover. Our professional cleaning crews work hard to ensure you get the highest quality of cleaning service. Even after years of receiving our commercial cleaning services, you will find that your commercial space is as clean as it was the first day we started.
Ethics & Integrity
At Atlas Janitorial Agency Inc., we take our work seriously. Each one of our executives and staff treat their work with respect and dignity, and give their 100 percent in their commercial and office cleaning endeavors. The result of this is your commercial space benefiting from our services with a clean, fresh and hygienic look and feel, and you having the time and energy to concentrate on your work without having to worry about whether we are doing our job or not. Part of our business model is to to not take the easy way out, nor cut corners. We genuinely want to improve our services and are always striving to provide our clients with excellent results.
The Right Technology
At Atlas Janitorial Agency Inc., we pride ourselves in offering our clients up-to-date tools, and cleaning techniques. Commercial and office cleaning in Burbank is made easier and more efficient with having the right equipment, and a unique cleaning strategy tailored to your facility. Did you know that the sequence you follow in cleaning your commercial space affects how clean the end result is? We follow special cleaning sequences to achieve the best possible results in keeping your office clean.
The Clean Environment Way
After having been in the cleaning industry for over 34 years, we have conducted extensive surveys to better understand the kind of services available and where improvements have to be made. We found that deteriorating quality of work, inconsistency, poor communication and poor follow through are some of the top negative qualities prevalent to janitorial cleaning services.
At Atlas Janitorial Agency Inc., we respect your time and resources, you will receive a professional, reliable, and honest relationship. We strive to deliver the best in commercial cleaning services Burbank has to offer.
To learn more, write to us or call us today!
Other areas we service
Schedule An Appointment Now
Call now or click below to get a free estimate